Our vision is to combat xenophobia in high school students by developing empathy, respect, and self-expression to gain confidence socially with a combination of forum theatres and micro learning. Our aim is to effectively deal with hatred towards foreigners by facilitating a mindset change in 14-18-year-olds through the use of forum theatres and micro learning.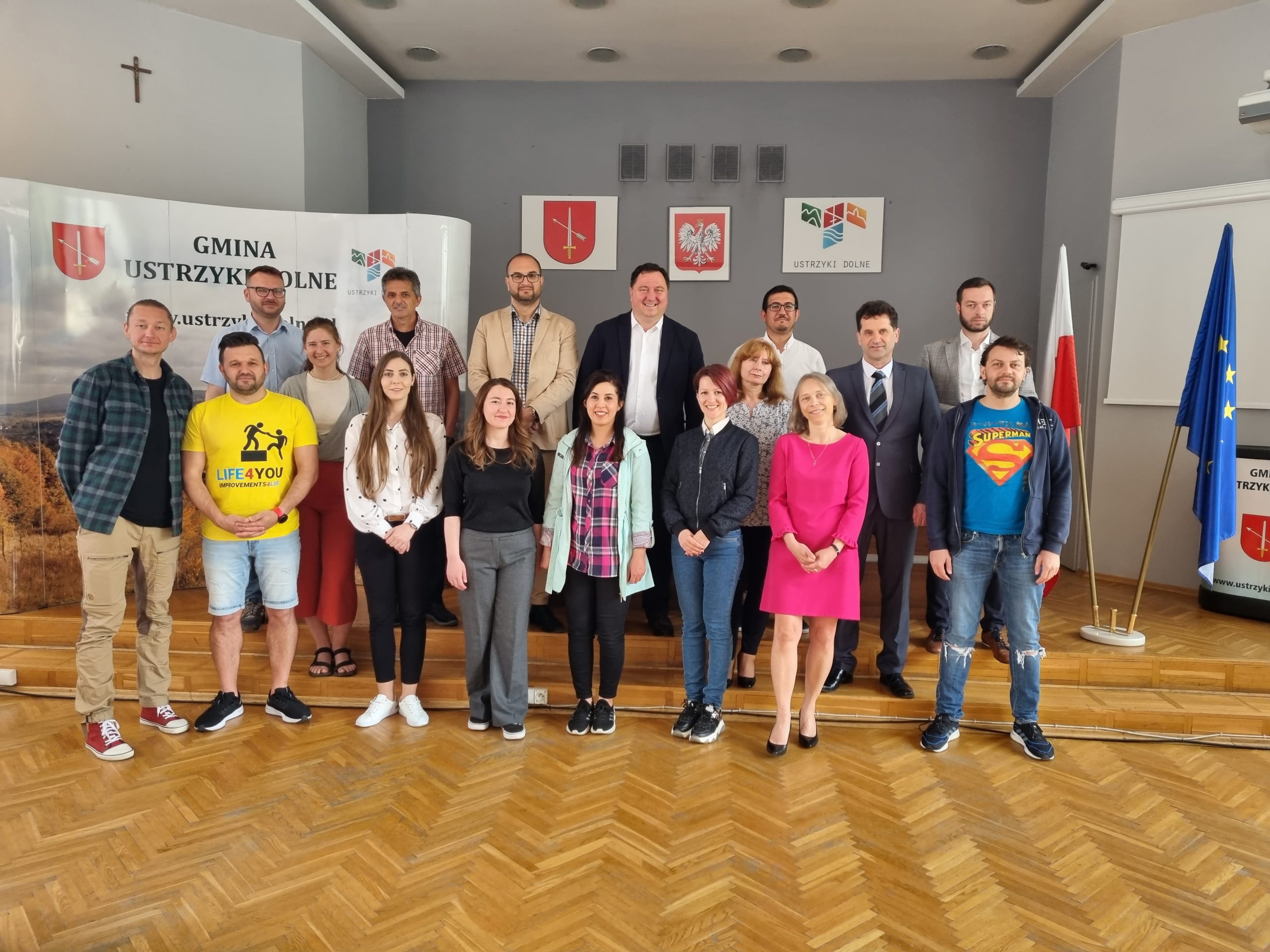 1
to support actions against intercultural problems like racism and social fears in the EU
2
to nurture specific skills such as tackling radicalization, expression of feelings, and cooperation
3
to challenge established perceptions of various cultures and explore solutions
4
to increase awareness of intercultural differences
5
to have better results in communication, social relations, international cultural awareness, and embracing differences
The main target groups of the project are students, aged 14-18, and their teachers, focusing on developing empathy and changing their outlook towards other cultures by the means of forum theaters. Students: 315 (15 per participating school)
Students, the main target group of our project will take part in the activities with the main goal of creating sustainable change through Forum Theatres and Micro Learning. The most important criteria in participation of students will be their age (from 14-18) and willingness to participate, while also coming from different cultural backgrounds.
Teachers selection: 21 teachers (1 per school)
Before the implementation phase, we will define the methodology for the selection of the teachers. At least these criteria will be considered: Experience in teaching high school students (14-18 is the age range of the students) Eagerness to participate Persons with experience in pedagogy and good working knowledge of the English language, as the training will be held in English. Willingness to change the perspective and prejudice towards different cultures Affinity to mentorship Decent ICT knowledge Openness to disseminate what they have learned with the colleagues, students, relatives
Participants at the final conference: Number of people: 630
The following persons and institutions will be the participants in the final conference to be held at the end of the project; Local representatives and other decision-making bodies, District directors of national education from different districts, School principals, Teachers, Project partners, Press representatives Personal Data and GDPR: Any personal data that we need for the successful production and implementation of the training will be securely stored. We will not sell, rent or otherwise disclose any personal information to any third parties, including but not limited to advertisers, strategic partners or vendors. We take everybody's privacy very seriously.
Participants at the LTT – Teacher training Number of participants: 21 (1 per participating school) 3 teachers per partner (1 per participating school) will be selected to go through our train-the-trainer session and become teachers-mentors. This training will prepare them for the implementation phase. They will also be given effective treatment solutions to facilitate Forum theatres while combating xenophobia.
IMPLEMENTATION
SayNOphobia consists of 4 project results and carefully organized activities to complete each of them.
The first stage of the project starts with a kick off meeting in Poland and collection of good practices. Kick off meeting will be done for the aim of orienting the project team to the work at hand, decide how everyone will work together, and establish common project goals and check-ins.Then partners will search and gather previously done good practices in order to fight hatred and hostility towards foreign cultures and people. A report will be generated after gap analysis and final collection of good practices will be created and put into the Saynophobia manual. After the first phase is done, another project meeting will be held in Sarajevo.
Secondly, a training outline and detailed training content for performing forum theatres against xenophobia will be prepared and piloting will be done with associated schools. This way, teachers will receive necessary knowledge and skills for their continuous professional development to prevent and intervene xenophobia in high school students. Teachers will attend LTT mobility at this stage that will be held in Romania by Be You.
Thirdly, partners will develop an E-learning platform for fighting xenophobia. At this stage micro learning content which will prepare students for forum theatre sessions will be designed and delivered to the target group. Content will be tested and piloted with the target group to see impact and revisions will be made until the final version is ready. At this stage students will get together to perform forum theatres with their previously trained teachers and every student will create a feeling journal about their experiences and feelings during performances. These journals will be uploaded to twinspace in the leadership of LIFE4YOU.
Lastly, partners will keep collaborating for the work of creating a guidebook as a product of this project. This guidebook will include all the created resources and experiences during the implementation phase and also will include a small report gathered from student journals to prove how effective the intervention of forum theatre will be. After making revisions, the final guidebook will be ready and made available in several languages. Then final conference of the project will be held in Konya, Turkey.
RESULTS AND OUTCOMES
This project will result in immediate action to ensure equality before the law
This project will produce outcomes that are beneficial for students at the age of 14-18 by having them gain empathy by managing learning environments to help them find their way successfully in society. After they gain important skills to foster empathy and tolerance, students will be able to adopt a new mindset and escape from biases, hatred towards different cultures and people.
They will have improved communications, resolve conflicts and social difficulties, and play a proactive role in daily life while searching for new solutions among community members.
This project will support the professional development of youth workers, and trainers to cope better with intercultural problems, racism, xenophobia, and social fears of youth learners, particularly based on the recent immigration crisis and refugees in the EU. It will raise awareness, responsiveness, and understanding of other cultures and countries – tackling radicalization through education.